Don't just sleep...

Sleep

well

Don't just sleep...

Sleep

well

Don't just sleep...

Sleep

well
"Arpico Mattress pioneer in Polyurethane foam industry has more than 87 years of corporate history under the trusted brand name of ARPICO"
Read more
If you're the kind of sleeper who likes that extra bounce then an Arpico Springtime mattress is perfect for you.
Read more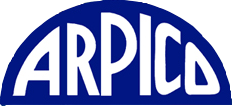 Richard pieris and Co.PLC is one of the largest and most successful diversified business conglomerates based in Sri Lanka. Being one of the oldest companies with a 87 years old history, it is also is onr of the largest employment provider in the private sector in the country.
Read more
To be a market driven, technologically oriented diverse group.
We will organise and operate to continually focus on exceeding the expectations of our customers, whilst excelling in profitability and we will attract, develop and retain talented people to ensure the continued growth and viability of all our business ventures.
Read more
To continually exceed the expectations of our customers.
To optimise the contribution from our employees by providing career and personal development opportunities, thereby creating an atmosphere that would motivate and internalise employee aspirations with corporate objectives.

Read more
Copyright © 2018 Arpitech (Pvt) Ltd. All Rights Reserved. Design & Developed by Sha Web Design